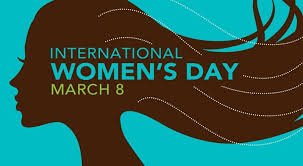 International Women's Day 2021
It's coming!! It's almost here!! It's time to get excited about supporting all of your sisters, daughters, mothers, aunts, cousins, grandmothers and fellow women and girls around the world on Monday, March 8th, and in fact for the entire month of March. 
This is when we celebrate women's achievements; raise awareness about women's equality; make our voices heard about gender parity, and fundraise for female-focused charities.
We at The Cove want to celebrate International Women's Day in our own way too, by celebrating YOU!
Our plan…
To all Moms in The Cove: we want you to share with us a story or a photo of something you are proud of. Something that you have contributed to. Let's celebrate those wins, big and small. Perhaps it's a photo of your child finally bringing his dinner dishes to the sink, as you have been teaching him to do. Maybe it's your child's favourite drawing of a hug with her awesome Mom. Or maybe it's a selfie of you finally taking a moment for yourself to breeeeathe, recharge and keep doing great!
We want to see your victories so we can honour all your hard work, passion and commitment. It's a time to share with each other all of those fabulous little moments that make you smile, or shed happy tears – yep, those are totally awesome too! Remember that we are here for each other, and that means sharing your moments of awesomeness. 
Where to send your moments…
Send all submissions to us at admin@thecoveglobal.com or to our facebook page. We are super excited to see what you have to share with us. All submission will be shared on our platforms with all the Moms in The Cove. Get ready to see something amazing.
Let's celebrate our successes together and lift each other up in honour of International Women's Day!
Athena, Aleka, Michele & Heidi
The Cove TEAM
❤